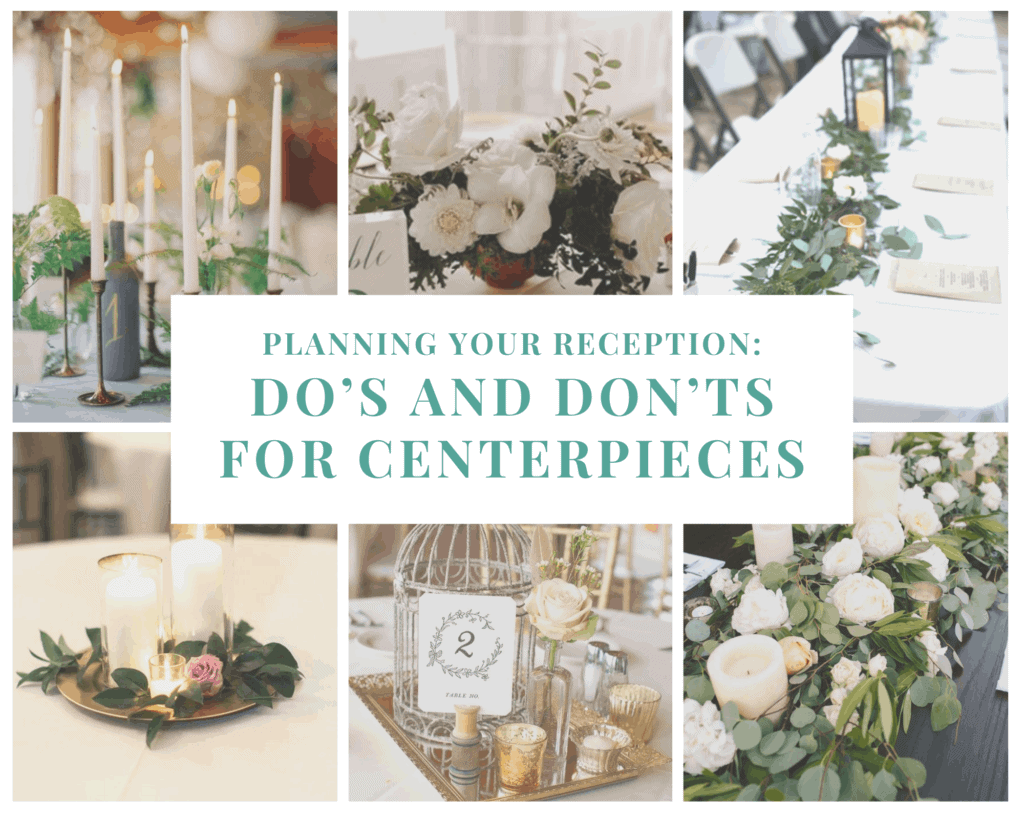 Planning your Reception: Do's and Don'ts for Centerpieces
By April Burns
The perfect way to add style and drama to your reception is your centerpiece. There are many options, but it's all about the look you want and the budget! You can always DIY your centerpieces (there are a million great ideas on Pinterest) or ask your florist. Many florists can include a rental fee for glass vases and bring the fresh floral in on the big day-less stress and nothing to fret about! I personally love when flowers are mixed in with personal touches, such as a photo of the bride or groom through their lives together!
DO: Mix tall (24" and up) and short (12" or less) centerpieces on the tables. Mixing the two will add depth and fullness to the room.
DON'T: Place the taller centerpieces on guest tables as you will block the line of sight for your guests. Short pieces on guest tables promote conversation! Also, no one wants to miss your first dance while trying to peer around a large arrangement.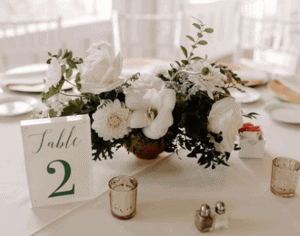 DO: Consider table shape. Your venue should be able to provide you with floor plans so that you are able to see how the tables will be laid out. For round tables, you will want a single centerpiece. For square tables, you have more space and don't want it to look sparse-I would recommend a more substantial arrangement or the mixture like I mentioned above with candles and photos. For rectangular, multiple centerpieces are perfect-larger piece in the middle and smaller on the ends.
DON'T: Take up most of the table with your centerpiece. You want to leave room for centerpieces as they can add vibrancy to the room as well. A huge trend recently is greenery the length of the tables. Just make sure you have room on each side for plates and glassware.
DO: Ask your florist what flowers are in season for your wedding. This can greatly help you save on cost of flowers. For example, if you want roses for your February wedding-they will be at a premium because of Valentines Day. Spring flowers: hydrangeas, lilacs, magnolias, and peonies. Summer flowers: roses, lilies, gerber daisies, snapdragons, and lavender. Fall flowers: asters, mums, sunflowers, and marigolds. Winter flowers: poinsettias, holly, gardenias, amaryllis.

DO:Be creative. Feel comfortable doing DIY. Add candles, lanterns, bird cages, photos, wine bottles (everyone will love that!). Think of all of the tables you will be using, not just the guest tables! You will have a table for the guest book, cake table, bar, etc!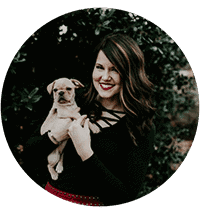 April Burns is the Event Manager at the Harwelden Mansion. She is a Tulsa native with a passion for history, event planning, and helping others. April loves being a mom to her brand new daughter, Ellison, and the fur mom to 7 (yes, 7) dogs, traveling with her husband, and running her farm in Osage Hills.
The Harwelden Mansion was built in 1923 by Earl and Mary Harwell. The beautiful English Tudor, Collegiate Gothic-styled mansion is listed on the National Register of Historic Places and sits on top of a hill overlooking the Arkansas River, minutes from downtown Tulsa and the world-renowned park, The Gathering Place. The mansion, with its 3+ acre lot and alluring landscape and botanic gardens, is available to rent as a wedding and events venue as well as a luxury bed and breakfast for overnight stays.