We invite you to join us on a caffeinated journey through Tulsa to discover the most delicious coffee near the Harwelden Mansion, each offering its own distinctive charm and flavors.
DoubleShot Coffee Company
DoubleShot Coffee Company, founded by Brian Franklin in 2004, is a Tulsa gem located conveniently near Harwelden Mansion. This coffee haven is known for its unwavering commitment to serving top-notch coffee and a fascinating history. Their impressive coffee selection includes drip coffee, pour-overs, lattes, and nitro coffee, paired with delightful treats like scones, muffins, and savory breakfast options. The venue's spacious, industrial two-story setup offers ample seating, making it a perfect spot to relax/work and enjoy a cup of joe.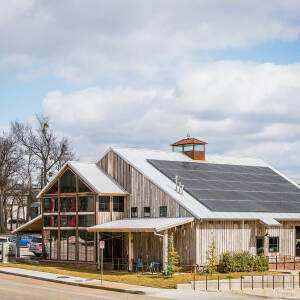 Shades of Brown: A Hub of Creativity and Community
Shades of Brown, a cozy coffee nook with a welcoming vibe, is just 5 minutes away from the Harwelden Mansion. This café is a haven for artists and writers, providing a perfect backdrop for inspiration. Shades of Brown values both local art and friendly gatherings. Melinda Curren and her mother Marcia Borum craft the distinctive mugs that give this place its unique character. In addition to supporting local artists, Shades of Brown is known for its specialty lattes, hot cocoa and coffee con leche. It's a welcoming space where you can enjoy great coffee, appreciate local art, and be inspired.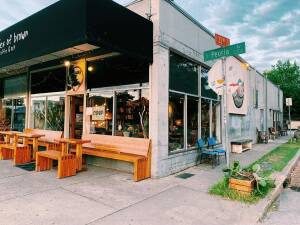 Cirque Coffee: A Micro-Roastery with Global Flair
Cirque Coffee, founded in 2016 by Garrett O'Dell and John Pierce, began with a love for coffee in their kitchens, leading to an intentional journey. They've forged partnerships with coffee farmers in Guatemala, creating their signature "Weirdo" blend, and have expanded to unique app-based locations in Tulsa. While you're there, be sure to try some of their signature drinks, including the beloved Cinnamon Toast Crunch latte, the rich and indulgent Mocha, the legendary Draft Latte served cold from the tap, the aromatic Chai Latte, the OG Espresso and Tonic, and the refreshing Arnie Forever – a perfect complement to warm weather. Experience their dedication to clean, complex, and enjoyable coffee near the Harwelden Mansion.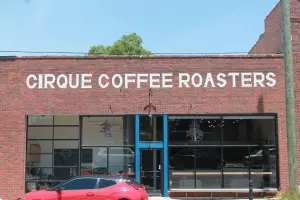 Chimera Cafe: A Quirky Gem in the Tulsa Arts District
Chimera Cafe has been an integral part of the Tulsa community since 2013, known for its commitment to serving exceptional coffee roasted in-house. Beyond their coffee prowess, Chimera stands out with a diverse menu that caters to a wide range of tastes, offering vegan and gluten-free options to satisfy every palate. Open seven days a week, Chimera's dedicated team is ready to serve you a delectable range of treats, from tacos, toast, sandwiches, and salads, to a delightful selection of beverages including chai, matcha, London fog, cold brew, and lattes. Chimera is the perfect spot to enjoy your favorite drink while soaking in the artistic vibes of the Tulsa Arts District.