Since Miss Margo Harwell's wedding celebration in August 1942, the Harwelden Mansion has hosted numerous wedding events. Stylish and elegant, Miss Margo's wedding was the toast of Tulsa society that summer. Harwelden Mansion has effortlessly adapted to changing wedding trends over the decades, hosting intimate, lavish, cultural, and even vintage wedding festivities. 
In the last two years, many engaged couples have postponed their weddings, causing a post-pandemic surge. According to the Wall Street Journal, there will be 2.6 million weddings in the U.S. in 2022, a 40-year high. 
Weddings are expected to be more personal, creative, and fun, with a hint of the unexpected. 
Here are a few of the most exciting trends to watch in 2022. 
1. Minimonies, Micro Weddings and Elopements – In comparison to last year, the number of couples who want 100 or more guests at their wedding has decreased from 50% to 17%. "Micro weddings became a necessity during the last two years and now brides & grooms are planning their weddings with a smaller guest list from the start. Couples have realized that not only does limiting the number of guests save money, but it can also provide an intentional environment to be with your "best of the best" family and friends, as well as support people who are there to celebrate YOU as a couple. They get to be fully present for conversations and mingling moments, which can be a winning scenario for everyone!" – Mary Fencl, Mary Fencl Events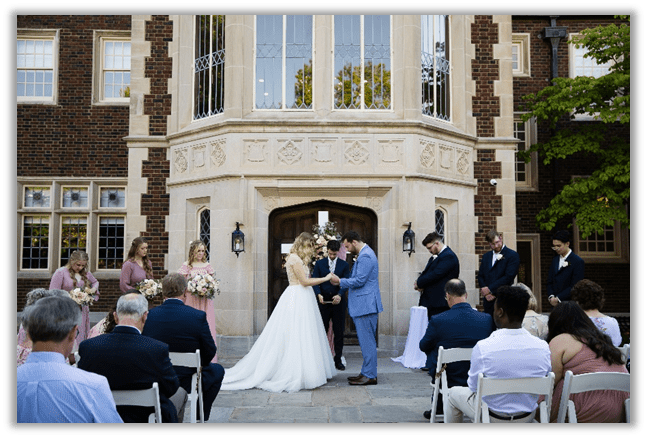 Photo by Picturesque Photos by Amanda Bringham | Harwelden Mansion entrance 
2. Romantic Classy, Glam, Regency/Bridgerton-inspired Themes – Weddings will always be about romance, but brides in 2022 will want more glitzy affairs with regency-inspired themes. You can enjoy Bridgerton details like gold leafing, inspired florals, ruffles, bows, flowing draping fabrics and old-world style. Elegant attire, such as black tie and evening gowns, establishes the tone for an upscale and romantic event.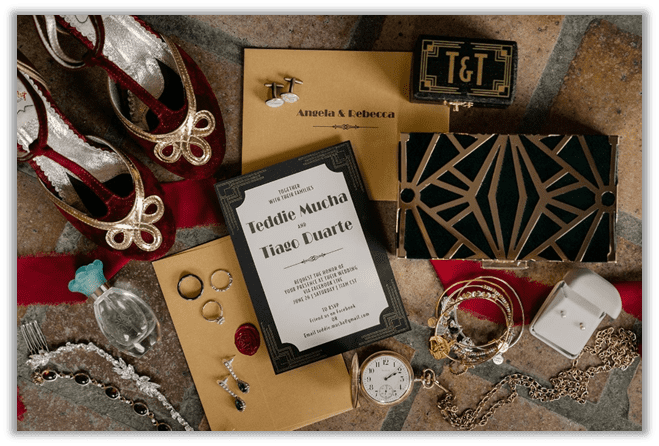 Photo by Jordan Taylor Photography | Harwelden Sun Room 
3. Multi-Day experiences 3+ Days and Weekday Weddings – We've missed gathering! With weekend wedding dates quickly filling up, weekday weddings are a great option, especially if you're planning a multi-day event. Families can plan more activities and memories over the course of three to five days with a Minimonies' more resourceful budget. Bridal luncheons, welcome parties, rehearsal dinners, tour outings, brunches, and afterparties are all popular ways for families to spend time together before and after the wedding. Expanded wedding events that rival festivals are becoming increasingly in demand among couples who want to wow their guests.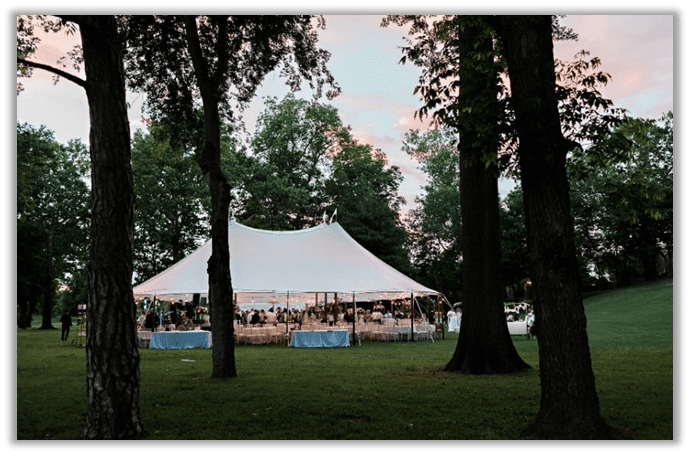 Photo by Kayley Haulmark Photography | Harwelden Gardens 
4. Inside-Outside Weddings – Indoor/outdoor weddings at Harwelden are the ideal combination of historic elegance and the natural beauty of the garden setting. "Since Covid 19, the number of tent weddings has been on the rise. The most popular wedding tent design is the aurora sailcloth tent with beautiful wooden poles." -Meagan Potts, PartyPro Rents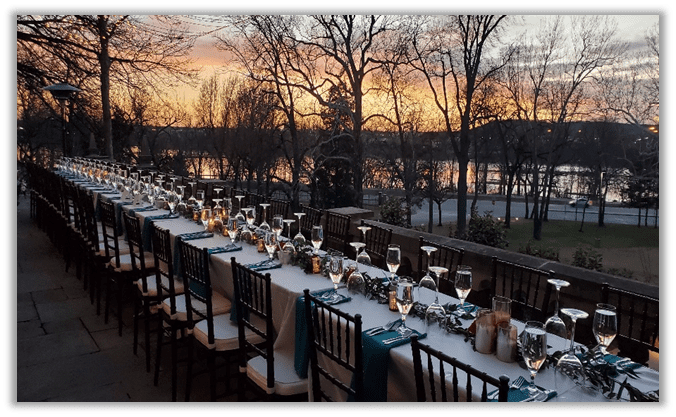 Photo by Dwayne Craul, Harwelden Hospitality Coordinator | Harwelden back Veranda 
5. Hanging Florals – "Florals have become such an important part of the overall design – or at least a major focus – in recent years. We've noticed that a lot of our clients are opting for smaller, more intimate weddings where they can put more emphasis on personal touches and details that are important to them. I think the couple should always do what they love for their wedding and make their choices personal to them – that is what will set their wedding apart from others." – Meagan Ferren, Poppy's Garden Floral Design & Events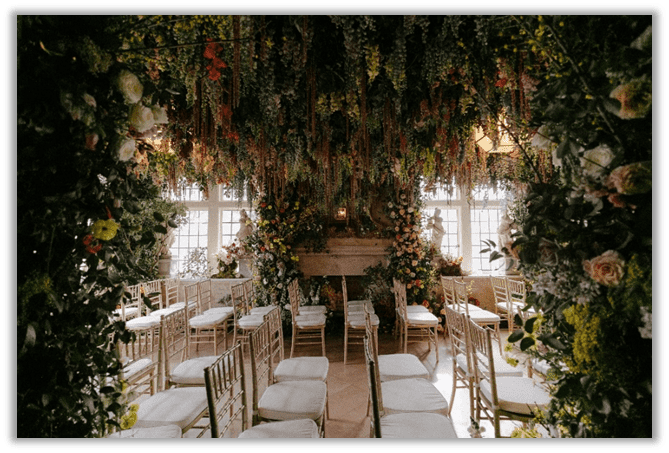 Photo by Tricia Miller | Photography in the Garden Room at Harwelden 
6. Passed Small Plates – "For 2022 we are getting a lot of requests for passed hors d'oeuvres and our charcuterie graze cups. Because of the pandemic, people have begun migrating towards individual servings rather than buffet-style settings. This is fun for us, as each cup is customized to the event and can feature a large variety of foods and colors." – Amber Behrens, Provision Pantry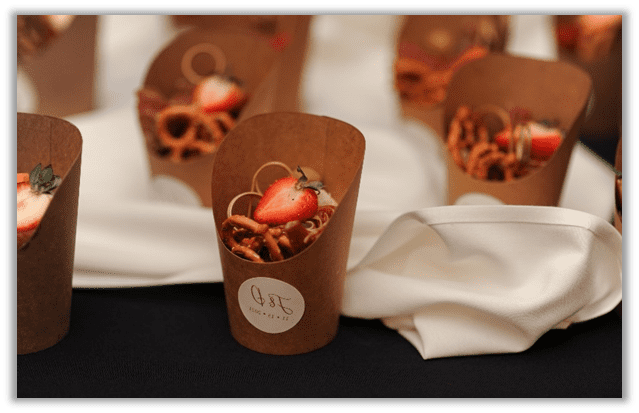 Photo by Erin Goodrich Photography 
7. Tablescapes – From romantic to moody, English Garden to Boho, tablescapes are more than just traditional centerpieces; they are a stage in their own right. Using gold utensils and bone-white china will help you create a timeless and classic look for your table settings. Or personalize your table by adding a lot of color, texture, and other decorative elements. "Colored glassware is becoming quite popular as well." – Meagan Potts, PartyPro Rentals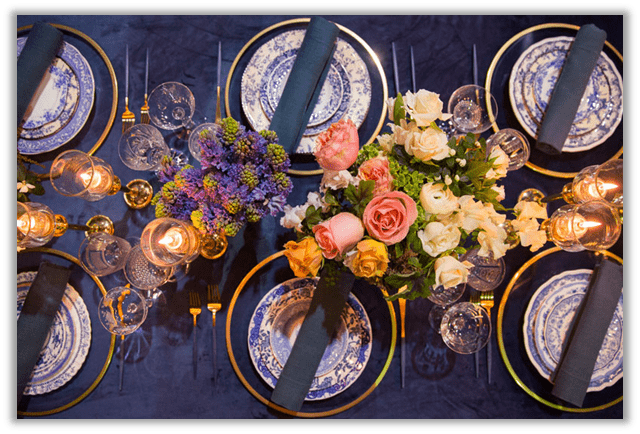 8. Smaller, Detailed Wedding Cakes – "Today's brides and grooms prefer more romantic looks, such as watercolor painting for soft color, clean lines, and smooth buttercream with floral and greenery accents. Metallics such as edible gold and silver leaf accents are becoming increasingly sought after. Dessert bars, pies, dipped fruit, macarons, cookies, cheesecake bites, brownies, and other nontraditional treats adorn dessert tables. Groom's cakes are still popular, with whimsical designs that reflect the groom's personality, hobbies, and interests." – Janette Stenstrom, All Things Cake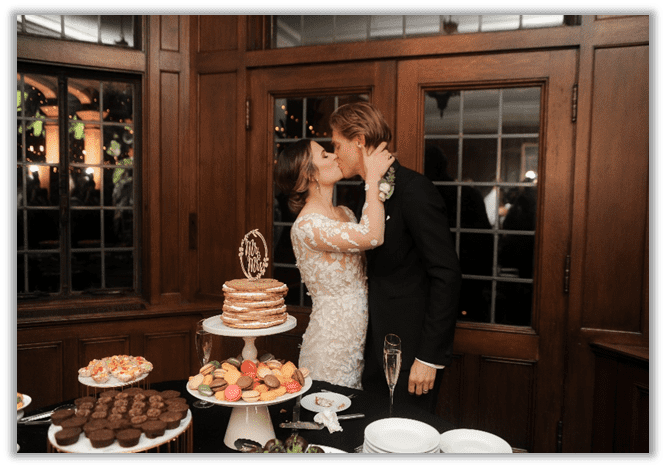 Photo by Erin Goodrich Photography in the Harwelden | Mansion Tulsa Blue Nook 
9. Unique Photography – "The memories from your special day are far too important to miss. Wedding photos are becoming more tightly focused on the bride and groom, including lifestyle shots that show comical moments or genuine emotions, such as how happy and in love they are" –Matthew Simonson, Harwelden Videographer. Professional photographers are increasingly embracing the idea of taking portraits at night. With a dramatic feel, nighttime wedding portraits are as romantic as ever.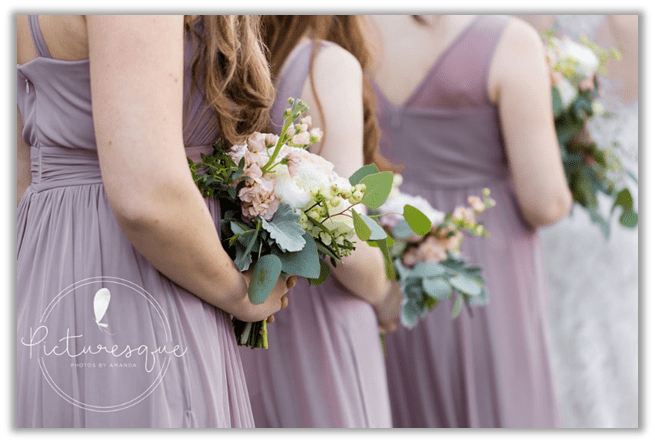 Photo by Picturesque Photos by Amanda 
10. Champagne Towers – "Champagne Towers provide a memorable, sparkling photo opportunity similar to cake cutting, but with an elegant or whimsical element for the bride and groom. Afterward, guests can help themselves to a glass of champagne from the tower, which they can enjoy as a toast or with their dessert for a sweet ending." – Haley Smalley, Harwelden Manager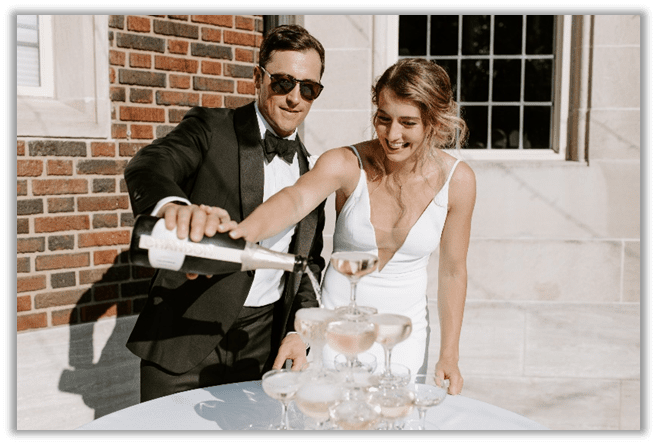 Photo by Kayley Haulmark Photography | Harwelden Mansion back Veranda 
Our experts advised newly engaged couples to book their vendors as soon as possible to ensure a perfect wedding day. We invite you to consider Harwelden Mansion for your engagement photos, wedding, and reception. Our full-time, experienced team members are here to ensure you and your family enjoy the day (or days) of your dreams.