Tea time at Harwelden
By Anne Brockman | Originally published by TulsaPeople Updated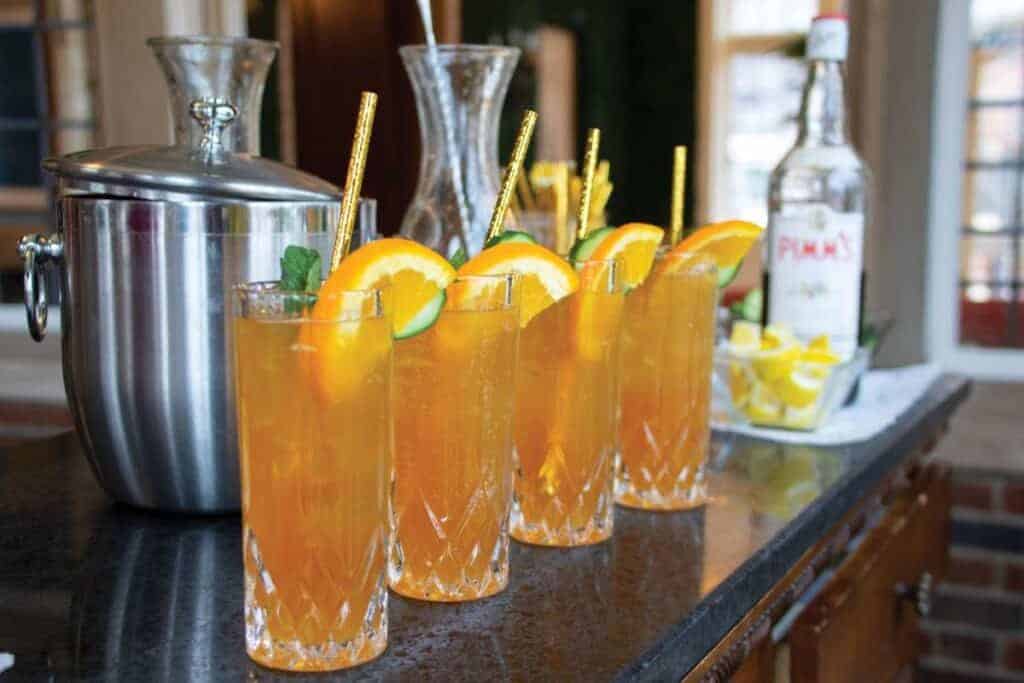 A pianist plays the theme to "Downton Abbey." Fine china and white linens adorn tables while polite chatter fills the air. Some women wear fascinators. A few men are dashing in suits. It's teatime at Harwelden Mansion.
Beautiful finger sandwiches, scrumptious pastries and sweets, and steeping teapots of delightful tea are served at the historic Harwelden Mansion's English Afternoon Tea, hosted from 2:30-4:30 p.m. on the first Tuesday of each month in the mansion's first floor.
"For me, the English afternoon tea is the quintessential English tradition," says Leslie Hullman, caterer and owner of the Absurd Curd Co., which caters the monthly tea.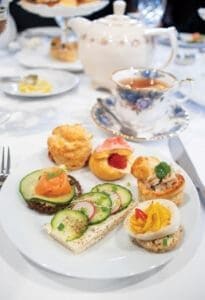 Hullman's creations vary each month, depending on the season, but guests can expect a variety of sweet and savory bites. A recent tea included deviled egg rosette sandwiches, cucumber and radish sandwiches, lemon tarragon chicken tartlets, strawberry cream puffs, shortbreads, and scones with cream and preserves.
The historic residence turned event center and bed and breakfast has been hosting the monthly afternoon tea since September.
"Harwelden is English, which means, 'House of the Harwells.' We felt that having a traditional English tea honored not only the original owners, Earl and Mary Harwell, but also the mansion's English Tudor architecture," says Mansion owner Teresa Knox. "It's the perfect backdrop for this special event."
A full menu of sweet and savory nibbles is served with two types of tea: a traditional English black tea and Earl Grey. Peppermint tea is available as a non-caffeinated option.
For Tea Royale, the mansion offers a choice of two alcoholic beverages: a Pimm's Cup or Prosecco. The Pimm's Cup is easy to sip with its notes of orange, lemon, mint and, of course, Pimm's No. 1 liqueur. The Prosecco is refreshing and served in a beautiful coupe glass.
Guests are seated in tables of six or eight, encouraging conversations with new friends and neighbors. Each guest is provided a menu with traditional etiquette tips, including how to pour tea at the table, suggestions on how to eat the scones and where to set your napkin. But don't worry, it's just for fun for those who want to enjoy tea the way done in England.
"Our mission is to research, preserve and share Tulsa's rich history in a manner that honors the past, builds a bridge between generations and leaves a legacy for the future," Knox says.
Tea tickets are $65 for tea and alcohol (also known as Tea Royale), or $55 without alcohol. Tickets for those 13 and younger are $50. Visit harweldenmansion.com.